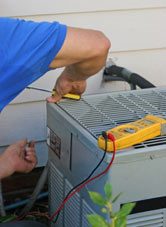 At J.A. Smith we pride ourselves on the attention to detail at every job phase. Whether you are building a new home, or upgrading and maintaining an existing one, we are there every step of the way offering suggestions and ideas to add value to the project, increase your return on investment, and protect your investment with regular maintenance options.
We offer a full range of heating and cooling systems including conventional, hybrid, ductless and geothermal systems. To learn more about which option is right for your home, please contact us for a consultation.
For a complete list of products & services click here.

If your home or business is located in
one of these Philadelphia area communities,
we have probably served one of your neighbors.