Need filters? Buy now in our new online store.

Shop here.
New! Now offering financing options. Learn More.
J.A. Smith is a full service heating, air conditioning, ventilation, and refrigeration contracting company located in Warminster, Pennsylvania. We design, install, maintain, and repair systems in the Delaware Valley area (metropolitan Philadelphia).

Fully licensed and insured, we are dedicated to the service of our customers and the preservation of the environment.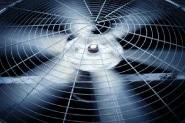 Residential Services
Free in-home estimates for heating & cooling system replacements
Full installation by qualified, uniformed technicians
Computerized analysis of equipment operating costs & savings
Service & maintenance agreements
Extended warranties to protect your equipment for up to 12 years
Commercial
Professional computerized design
Customized heat gain/loss calculations
Custom duct work from our sheet metal shop
J.A. Smith now accepts American Express along with Visa, MasterCard and Discover for your convenience.